Online Store and Payments
Build an e-commerce solution to fit your needs, from shopping carts to payment options.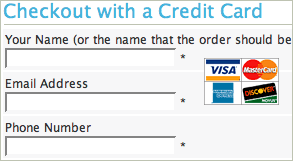 A Simple E-Commerce Solution

Present your customers with a simple yet professional online store. With options for both profit and non-profit organizations, you have the flexibility of creating an e-commerce solution that is unique to your situation. The online store is capable of meeting a variety of requirements:
Robust E-Commerce with Fulfillment Management Tools
Sell Products Online
Track Orders and Order History

Third Party Integrations
Markup Factory integrates with third party payment processors and shipping gateways to make calculation of shipping costs and payment collection happen automatically. The store supports the following third party services:
Credit Card Processors: PayPal Pro, Authorize.net, ECHO
Real-Time Shipping Calculations: UPS
Support for Google Analytics
Payments or Donations
Whether you are a profit or non-profit organization, Markup Factory has a solution for you. Payment options for e-commerce transactions can be fully integrated into your website. Markup Factory also presents the opportunity for non-profit organizations to accept donations online.
Profile
How Gluten Evolution Uses the Online Store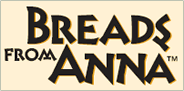 Gluten Evolution (Breads from Anna) is an online retailer of Gluten Free bread mixes. Gluten Evolution uses Markup Factory to manage the content throughout their website and to take daily online orders for bread mixes via PayPal and Credit Cards. Online UPS shipping integration provides real time shipping quotes to all customers.
Signup for the online store to take online payments or sell products on your website. You can also take payments for registrations with the online registrations package.